Payments | 27 August 2018 | Jessica Yun <
In a statement to the ASX on 24 August, the Sydney-based payments firm announced that it had closed its institutional placement at $117 million, exceeding its target of $108.1 million by nearly $9 million.
According to the statement, the oversubscribed placement priced at $17.05 per share and attracted both new and existing domestic and international investors.
"We feel privileged to have received the high-quality backing of investor support for Afterpay, and are pleased not only to have received such strong support from our major shareholders, but also to welcome several additional high-quality institutions onto our register," said Afterpay executive chairman Anthony Eisen.
The placement, underwritten by Citigroup Global Markets Australia and co-managed by Bell Potter and Wilsons, is intended to "provide scope for near-term, accelerated global expansion," according to an Afterpay statement dated 23 August.
The "success" of the Australian and New Zealand businesses had seen Afterpay retailers "encourg[e]" the firm to expand overseas.
The payments company has deemed the UK to be "the next logical step for international expansion" with "favourable" market dynamics such as the payment behaviours of a millennial demographic.
On 22 March, the then-Treasurer Scott Morrison signed an agreement with the UK Chancellor of the Exchequer Philip Hammond to establish a 'UK-Australia FinTech Bridge' to encourage closer collaboration between fintech firms in both countries.
Afterpay holds existing relationships with a number of retailers based in Australia, New Zealand and the US that also have international operations and a UK presence, the statement said.
In its push to establish a presence in the UK, Afterpay announced on 23 August that it had completed its 90 per cent acquisition of ThinkSmart subsidiary 'ClearPay', a UK-based payments firm similar to Afterpay.
The acquisition will see Afterpay acquire Clearpay's corporate entity, contracts with service providers as well as the employees who have knowledge of the UK's regulatory landscape, although ClearPay's intellectual property will remain theirs.
"As one of the world's largest consumer retail markets, the UK offers a significant market opportunity.
"The acquisition of ClearPay will allow Afterpay to accelerate its entry into the UK market and enable further deployment of Afterpay's global system," the statement said.
ClearPay's retailers and customers will transition to Afterpay's platform, which will launch within six months. ClearPay's brand will also be transitioned out and its business model changed to align with Afterpay.
"Afterpay will immediately supplement the ClearPay management team with Afterpay expertise and will immediately engage with retailers in preparation for its launch in the UK market," the statement said.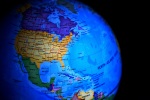 Written by

Jessica Yun