Payments | 25 May 2015 | Tim Stewart <
Digital CC, trading as digitalBTC on the ASX, has successfully raised $3.5 million via a placement to institutional and sophisticated investors in the US and Australia.
The raising will be used to accelerate the rollout of global remittance technology AirPocket across Latin America and the Caribbean with DigitalBTC's American partners, who own 25 per cent equity in the vehicle.
The placement of 15.9 million ordinary shares was completed at 22 cents per share. They are expected to be quoted on the ASX on Thursday 28 May.
Patersons Securities acted as the lead manager and sole book runner in the raising.
DigitalBTC executive chairman Zhenya Tsvetnenko said the strong support from both domestic and international investors was a "clear validation of our strategy to disrupt the global and established remittance market".
"The funds raised will support our aggressive marketing and sales strategy, initially in the Latin America and Caribbean regions and later into the Asian market," Ms Tsvetnenko said.
The beta launch of AirPocket is set for June 2015, with the commerical launch scheduled for the fourth quarter of 2015.
AirPocket uses blockchain technology to provide an "alternative service to compete with existing high-cost vendors" in the global remittance space.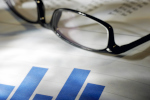 Written by

Tim Stewart